Sovereignty and Integrity of the Indian state
Earlier this month following an emergency legal demand by the Government of India, Twitter blocked 250 odd tweets and accounts which included those of journalists, politicians, and activists. The government's order claimed that these URLs used the controversial hashtag #ModiPlanningFarmerGenocide, spreading misinformation thereby threatening public order. While Twitter initially complied, within a few hours it reinstated a few of those blocked URLs. In a separate emergency order, GoI requested the blocking of 1000 odd URLs that it believed to have Khalistan or Pakistan links, which have the potential to affect the sovereignty and integrity of the Indian state.
Section 69A IT Act: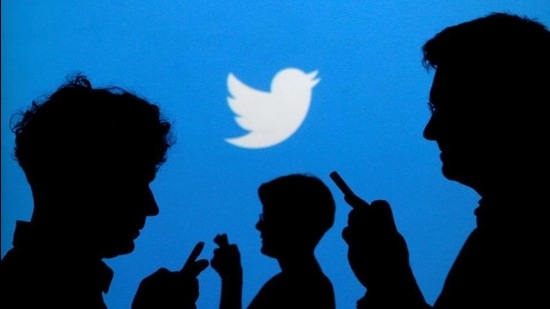 These orders were issued under Section 69A of the Information Technology Act. The act states the following:
Section 69A in The Information Technology Act, 2000
69A Power to issue directions for blocking for public access of any information through any computer resource. –
Where the Central Government or any of its officer specially authorised by it in this behalf is satisfied that it is necessary or expedient so to do, in the interest of sovereignty and integrity of India, defence of India, security of the State, friendly relations with foreign States or public order or for preventing incitement to the commission of any cognizable offence relating to above, it may subject to the provisions of sub-section (2) for reasons to be recorded in writing, by order, direct any agency of the Government or intermediary to block for access by the public or cause to be blocked for access by the public any information generated, transmitted, received, stored or hosted in any computer resource.
The procedure and safeguards subject to which such blocking for access by the public may be carried out, shall be such as may be prescribed.
The intermediary who fails to comply with the direction issued under sub-section (1) shall be punished with an imprisonment for a term which may extend to seven years and shall also be liable to fine.
Blocking of URLS:
After widespread online condemnation and perhaps its perusal, Twitter reversed the blocking of the initial set of URLs. Naturally, this invited the ire of the Government of India, who initiated a noncompliance order against Twitter, which could mean persecution for Twitter India employees. The Minister for Electronics and Information Technology, Mr. Ravi Shankar Prasad while addressing the Rajya Sabha made it abundantly clear that while the Big Techs may be popular, they are welcome to operate if they follow India's Constitution and its laws.
While the stalemate continued for a few days, reports now indicate that following meetings with Government representatives Twitter has blocked a sizeable portion of the URLs earlier requested. However, Twitter seems to stand firm on its resolve to not block accounts of politicians, media houses, and journalists as it infringes on the freedom to express and is misaligned with Indian law and the platform's charter objectives.

Over the years social media has generated trillions of dollars in wealth. It has provided a medium for the masses to express themselves, to be heard. In today's world, revolutions and protests are often aided and fueled on social media. However, one cannot ignore its ability to spread misinformation, hatred, conspiracy theories, etc. And these have serious implications on the social and political fabric of nations. There are careful studies that show the ability of social media to polarize populations, to influence elections, and as the most recent event of the Capitol Hill assault indicates, its ability to incite violence.
Farm Protests:
Let's look at the ongoing farmer's protests in India, that battle is not fought at the borders of Delhi alone, it finds its comrades across the world on social media. They believe that virtual media allows them to speak their truth. They can go live, provide on the ground updates, record individual statements to counter fake propaganda or criticism. Ms. Nodeep Kaur is not forgotten to languish in jail without bail or trial, social media helps to keep her alive in public memory. But it's also true that after the Red Fort storming on 26th January 2021, there was increased online activity.
This brings to fore the social dilemma: Should social media be regulated? If so, by who and if so to what measure? This standoff between Twitter and the Government of India provides a perfect precedent for evaluating what could be the step forward. Social media platforms do self-regulate, but their approach has been inconsistent and demographically varying.
Lack of transparency?
What this standoff has brought to the forefront is the absolute lack of transparency in these requests. Neither the Government nor the intermediary (in this scenario Twitter) is obligated to divulge information about the orders made. As the Delhi based think tank Internet Freedom Foundation pointed out:

"Additionally, the directions themselves, which would contain the reasons for why the accounts have been directed to be suspended, have not been made public. This directly impacts the users of the accounts with respect to their fundamental rights to freedom of speech and expression and access to judicial remedies. Furthermore, it is in breach of the directions of the Supreme Court in the Shreya Singhal (paras 117, 118, & 119) and Anuradha Bhasin Judgements (paras 15, 16, 17, & 18) that recognise the public's right to receive public information and any censorship for it being as per principles of transparency and proactive disclosures."
World-around governments including the European Union, USA are bringing in stricter norms for regulating social media, especially concerning the removal of fake and malicious content. All of these initiatives have promised to not compromise the freedom of speech. But it can be damaging for the democratic ethos if governments are made the ultimate authority in regulation.
This will have serious implications on free speech, can be used to curb dissent or criticisms against the incumbent government. If social media can win elections, can't the incumbents if handed absolute power utilize the same to stay in power, even when they are detrimental to the moral, social and political fabric of the said nation? Let's say incumbent governments assure and adhere to upholding the right to expression, who is to say subsequent governments won't renege on it.

Government intervention is inevitable but what is needed for social media platforms is to come up with a collective, global framework and aggressive model of self-regulation. The steps by these companies in the initial months of 2021 are the correct direction. They are obliged to self-regulate given that they have the means to, if not for anything but their survival.

Governments need to bring about smarter and transparent legislation that encourages the Tech companies to periodically evaluate their content standards, enforcement methodologies, and regulatory directives. This can be achieved by setting up an independent forum comprising of law enforcement, civil society, and legislative members to ensure censorship does not run amok.
Conclusion
But amidst all this talk of regulating social media, there is a question governments , legislators should be asking themselves. Aren't the conversations on social media, however unsavory it might be reflecting our societies? Shouldn't they also perhaps focus their energies on uprooting these ailments that plague our communities, on better law enforcement, on not just staying in power but also on respecting the electorate that bestowed on them that power?

References:
https://hbr.org/2021/01/are-we-entering-a-new-era-of-social-media-regulation
https://hbr.org/2021/01/social-media-companies-should-self-regulate-now
https://www.europarl.europa.eu/news/en/headlines/society/20210204STO97129/social-media-and-democracy-we-need-laws-not-platform-guidelines
https://internetfreedom.in/government-censorship-and-the-dire-need-for-transparency/
https://www.orfonline.org/expert-speak/government-should-not-regulate-social-media-57786/
https://www.thehindu.com/opinion/op-ed/when-twitter-was-in-the-right/article33836054.ece
https://thewire.in/tech/twitter-modi-government-block-section-69-a
https://indiankanoon.org/doc/10190353/
Twitter – Government of India standoff – Sovereignty and Integrity of the Indian state – Section 69A IT Act – Farm Protests Twitter – Government of India standoff – Sovereignty and Integrity of the Indian state – Section 69A IT Act – Farm Protests Twitter – Government of India standoff – Sovereignty and Integrity of the Indian state – Section 69A IT Act – Farm Protests